Benjamin Franklin once wrote that "nothing can be said to be certain, except death and taxes." And this is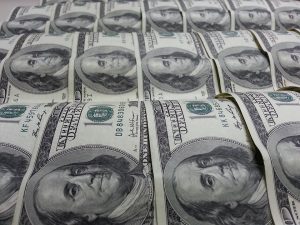 certainly as true now as it was in 1789. However, our tax system has become somewhat more complicated since the days of Franklin, and our choices for tackling the perennial issue of taxes are more diverse. Navigating those choices and the complexities of our tax system can be nothing short of stressful. I mean, how many of us actively dread tax season? But it doesn't have to be that way. Here are my top three reasons why you should consider hiring a professional tax preparer.
Your Time is Precious
Earlier this year, a study estimated that the average person spends around 17 hours per tax season preparing their taxes and filing. This is not an insignificant amount of time, after all Americans now statistically work more now than we did in 1950. In fact we're around 400% more productive than our 1950 counterparts. So those 17 hours spent preparing your taxes are far more costly to you than a tax preparer's fee. The question to ask yourself here is how much would you pay for an hour with your family? What price tag can be placed on that?
A Tax Preparer Knows the System Better
It seems like a no-brainer, but we tax preparers like we at Gettysburg Tax Pros, simply know the tax system better, and that works out for you in one very important way – deduction maximization. This is especially important for those of you with more complex tax situations. Many people use computer programs or Free File to file nowadays, and while they are good for what they are, they simply don't have the same vested interest in saving you money. Tax preparers like us though, we are all about trying to find as many loopholes and deductions as we can for you, so you only pay as much tax as you need.
Your Tax Preparer Deals with the IRS
Lastly, when you hire a tax preparer, you're not really just hiring someone to go through your receipts, fill out your paperwork, and file for you. You're hiring someone who is also going to be your point person for the IRS. In other words, if there is an issue, we are the first point of contact for the IRS instead of you. This again, is worth its weight in gold, because as tax preparers, we speak "tax" and can get any issues ironed out far more easily than a private citizen can.
So now I've hopefully convinced you to look into hiring a tax preparer (hopefully Gettysburg Tax Pros), why not check out what our clients have said about us?