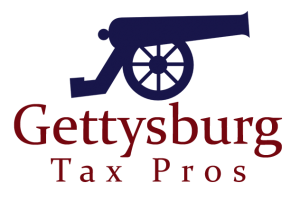 The IRS begins accepting electronic tax returns yesterday, although we've already been diligently working with Gettysburg Tax Preparation clients to prepare them for filing in 2017.
Some changes for 2017:
The IRS confirms it will be holding refunds that claim the Earned Income Tax Credit (EITC) and the Additional Child Tax Credit (ACTC) until February 15th. They also state that these refunds will take several days to be released and processed through financial institutions. Keep in mind this may also be affected by President's Day, and some refunds may not be available till February 27th.
The IRS reminds you to keep copies of your prior-year tax returns for at least 3 years. This is especially important if you are changing tax software products for this filing season and need your adjusted your gross income from your 2015 tax return in order to file.
April 18th 2017 will be the filing deadline this year because of the 15th fallling on a Saturday and April 17th being Emancipation Day.
E-File and Direct Deposit remain the fastest and safest way to file an accurate income tax return and receive your refund. This will help with potential identity theft issues.
As always, if you ever need to check in on where you refund is, go to IRS.gov or the IRS2Go phone app to check on your refund. Keep in mind that those claiming the EITC or ACTC mentioned above will not have an updated refund date until the February 15th deadline.
Gettysburg Tax Preparation Incentives With Us
Not sure where to file this year? Unhappy with your current tax professional? Let us help make this a smooth transition to trusting your hometown Tax team, the Gettysburg Tax Pros at Forsythe & Donahue Tax Solutions. Here's what you can get:
NO UPFRONT COST
If you file with us, we will file your return with no up front cost so you can do your taxes with ease and without the worry of coming up with the expense of filing your taxes.
SAVE $10
If you file with the Gettysburg Tax pros, you can receive a $10 discount on filing by having your refund placed on a Green Dot Prepaid card. Ask us how!
REFER A FRIEND!
Refer a friend to Gettysburg Tax Pros and receive a $25 discount on your tax filing fee!
15% Off for Military, Police, and First Responders!
We provide a 15% discount on tax filing fees for our dedicated military, police, and first responders as a salute to their sacrifice.
Also don't forget to download our 2017 Tax Organizer to bring with you. This will help streamline the process and prepare you with necessary information to get your tax return faster.