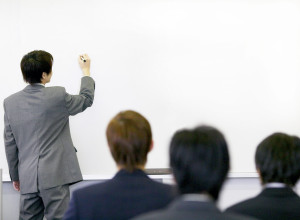 We have been busy the last few months!
As part of our dedication to provide the absolute best tax and accounting services possible, we have been working on staying on top of our game so that you don't have to.  How much of a relief is it to know that the person taking care of your taxes, bookkeeping, or financial future is constantly keeping themselves abreast of new laws and methods to get you the best possible service and biggest possible return?  Leave it to the experts (like us!) to make sure it is done right, and done well.
Here is just an insight on some of the training we've undergone for YOU:
PA Department of Revenue Fall Tax Seminar from the PA Society of Tax & Accounting Professionals
The hands-down updates on all the latest Pennsylvania Tax Laws with our continuing professional education certificate.
Some of the courses covered for your benefit:
– Individual Mandate &  Affordable Care Credit
– Wages and Other Income
– Net Operating Loss and Amended Returns
– Retirement Savings
– Retirement Account Distribution
– Net Investment Income Tax (NIIT)
– Interest and Dividends
– Sales of a Principle Residence
– Reverse Mortgages
– Debt Forgiveness and Foreclosures
– Foreign Income, Accounts & Credits
– Adjustments to Income
– Pass-Through Entities
– Itemized Deductions
– Casualty, Disaster, and Theft Losses
– Employee Business Expenses
– Sole Proprietor – Schedule C
– Independent Contractor or Employee
– Like-Kind Exchanges
– Domestic Production Activities Deduction
– Business Use of the Home
– Self-Employment Tax
– Business Tax Credits
– Sale of Business Assets
– Decedents Final Income Tax Return
– Capitalization and Depreciation
– Dependents and Kiddie Tax
– Divorce
– U.S. Armed Forces Personnel
– Household Employees – The Nanny Tax
– Alternative Minimum Tax (AMT)
– Gambling Income
– Personal Tax Credits
– Passive and Rental Activities
– Capital Gains and Losses
– Installment Sales
– Education Planning
– Deferred Compensation
– Retirement Resources
IRS Nationwide Tax Forum from the IRS Communications & Liaison Office of National Public Liaison
Here are some of the seminars that were covered in great detail:
– Tax Practice and Ethical Rules of Office
– Business Expenses and the S Corporation
– Highlights of 2014 Income Tax Law Changes
– Identify Theft
– Installment Sales 101
– LLCs in the Real World
– Passive Activity Loss Rules for Flow-Through Entities
– Health Insurance Premium Tax Credit
– Individual Shared Responsibility Provision
In addition to these educational courses, we've also received training for:
Notary Public
Certified PennDot advance agent services training.
NNA Certified and Background Screened Notary Signing Agent
With all of this education and training, you simply can't go wrong with Forsythe Tax & Accounting.  Offering more than the larger chain operations, but at a cheaper price and a one-on-one approach.  We welcome you to become a part of our family.