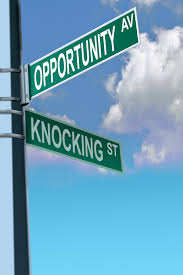 The familiarity of a big brand name can be comforting. However, big brand names don't always mean they are the best choice or even the most knowledgeable.  What do we mean, you ask?  Our logic is sound, please read on:
1. We Offer the SAME SERVICES as large franchises
Thanks to technology and our unwavering passion for what we do, it is easier than ever to provide you with superior services compared to large franchises.  If a franchise can offer it, so can we, but at a cheaper price because we don't have the overhead of operating a large franchise and paying royalties for large franchise names.
2. No out of pocket money needed to get your taxes done
That's right, you don't need to pay out of pocket money to get your taxes done with us like you do with some big franchises.  Like we mentioned above, we have little overhead.
3. We offer many easy ways to get your refund right away
You can have your refund loaded onto an American Express Debit card, Cashiers Check in the office, or deposited directly into your account.
4. We offer personalized service
In a business like ours, we know that it's the personalized service we offer and willingness to do what it takes to make sure that you are satisfied, that really makes our business and livelihood. Unlike our big franchise competitors, we're not working for a corporation, we're working for you.
5. We are available and open ALL YEAR LONG
That's right, we're here all day, folks.  We don't close over the summer and fall like some other big franchises in town.  We're here to serve you all year long and remain available to you at any time.
6. We specialize in small business returns
Because of our expanding services and our decades worth of experience, we've built up a relationship with local businesses and the knowledge to specialize in your small business returns. Not only that, but we also specialize in small business accounting full stop. We know small business.
7. We offer services that large franchises DON'T!
That's right, we don't just provide tax services, we also take care of your payroll, business consulting, notary (even mobile notary), tag & title services, and even act as a Quickbooks pro advisor.  We are a one-stop shop for all of your business needs all in one place so that you aren't dealing with multiple businesses to make sure your business is on track.
8. We are enrolled agents, not seasonal employees
Many of the large franchises hire seasonal employees that are there for a job with very little minimal training.  We've been doing this for decades and are enrolled agents available year round.
And much more!
The facts are clear, and the choice is yours.  There's simply no reason not to use our services for your business or tax preparation needs.  We offer more, we cost less, and we provide better intimate service.  So call us today to make your appointment: (717) 334-2775