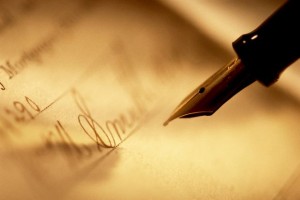 Forsythe Tax & Accounting Service now provides full mobile notary services to the Gettysburg area as well as surrounding cities in Adams County Pennsylvania. We offer professional and convenient notary services that are certified. It's not just about notarizing signatures, it is following the laws dictated by the state and making sure that you comprehend the documentation and transaction to prevent any sort of fraud or confusion. This is for your best protection and understanding.
Need something notarized while in the hospital? We've got you covered. Have a last minute document you need notarized for a settlement, invite us over and we'll get you taken care of. You will receive your notarial certificate, signed and sealed, in the comfort of your own home or office. We will evaluate your needs and provide prompt attention and detail to process your documentation quickly.
What is a Notary?
The largest involvement a notary has is the execution or "signing" of documents in the presence of the signer.  Notaries are required to convey facts of the notarial transaction through a statement called the "notarial certificate".  Notaries receive authority from the state government in which they are based, and each state has different laws regarding notaries.
Some additional duties include the administration of oaths and affirmations, take and certifying affidavits, depositions, and acknowledgement of a document.  They can also issue protests of notes and bills, witness the opening of safe deposit boxes and the certification of contents, and perform civil marriage ceremonies.
Need a Gettysburg notary service that goes above and beyond? call us or contact us today today!